Scientifically Proven, Walk Your Way to Better Health!
Burn more calories and stay healthy!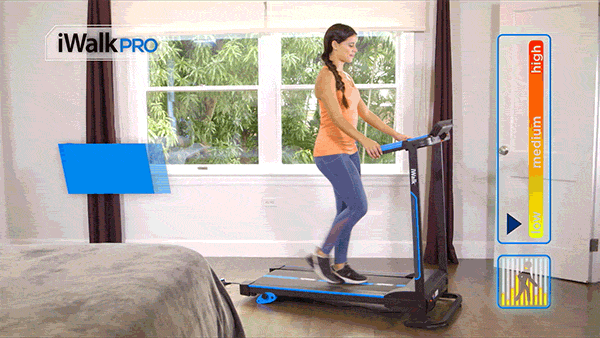 "Have only had it for a week..."
"Have only had it for a week and I am noticing a little weight loss and is strengthening my leg after my hip operation. AWESOME"
Introducing the New & Improved iWalk Pro
The Professional Quality Treadmill Training Experience at an Affordable Price
Built in Computer - Tracks your time, speed, distance and calories burned
Security Key - Stops the treadmill in case of an emergency
Wheels - Easily able to move the iWalk Pro around
Entertainment System - With cable connectivity and built in speakers to play your favourite music
Foldable - Manually folded and easily stored
Heart Rate Monitor – Stay in the right zone to reach your Goals
Adjustable Incline – Increase your Workout rate without increasing pace
The Secret to Improving Your Health & Toning Your Body is...
iWalk Pro is the compact modern treadmill that lets you get active in your home, whenever you want. Step onto iWalk Pro to Go Further or step it up to Burn Calories using the 12 Automated Programs.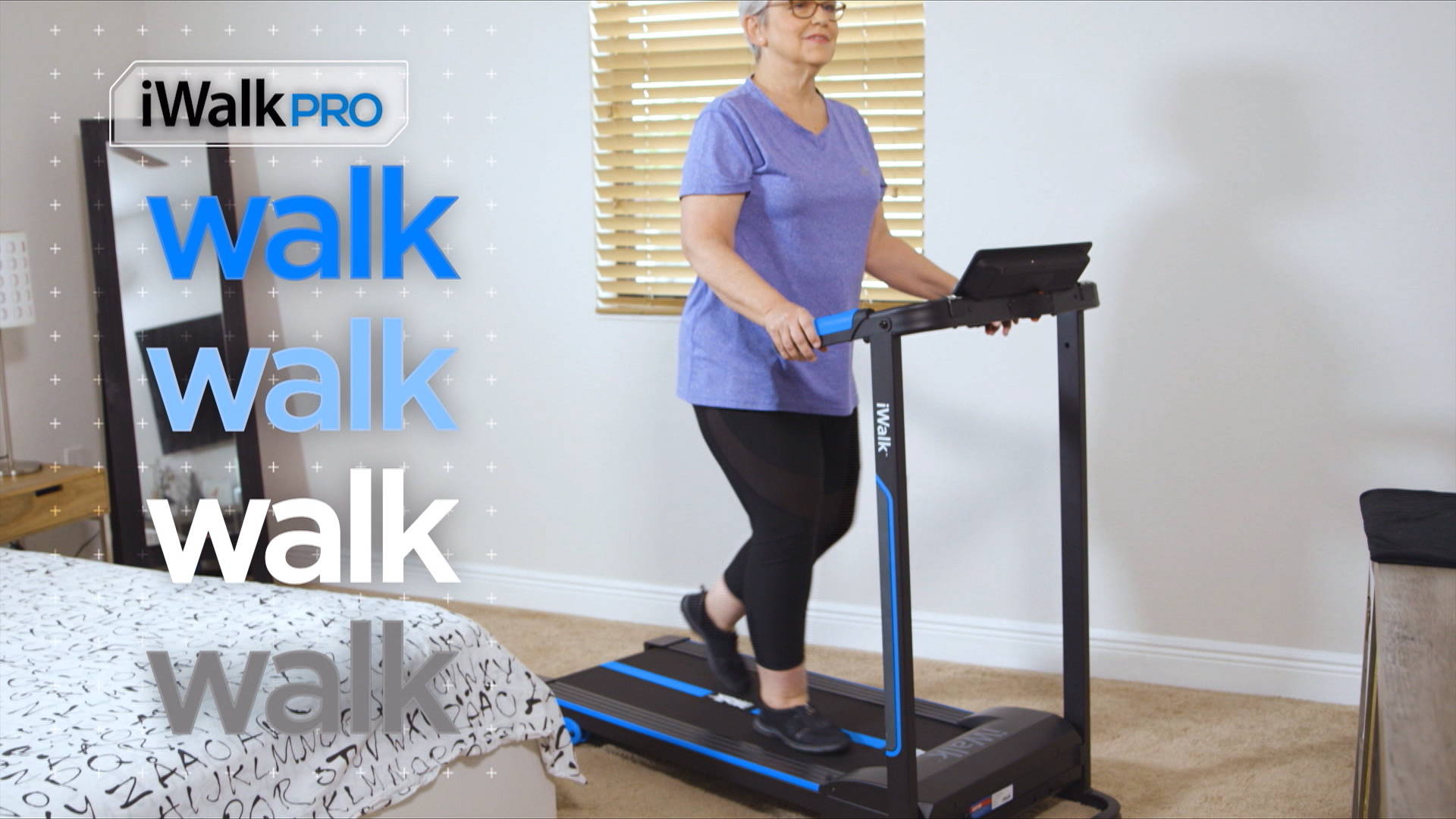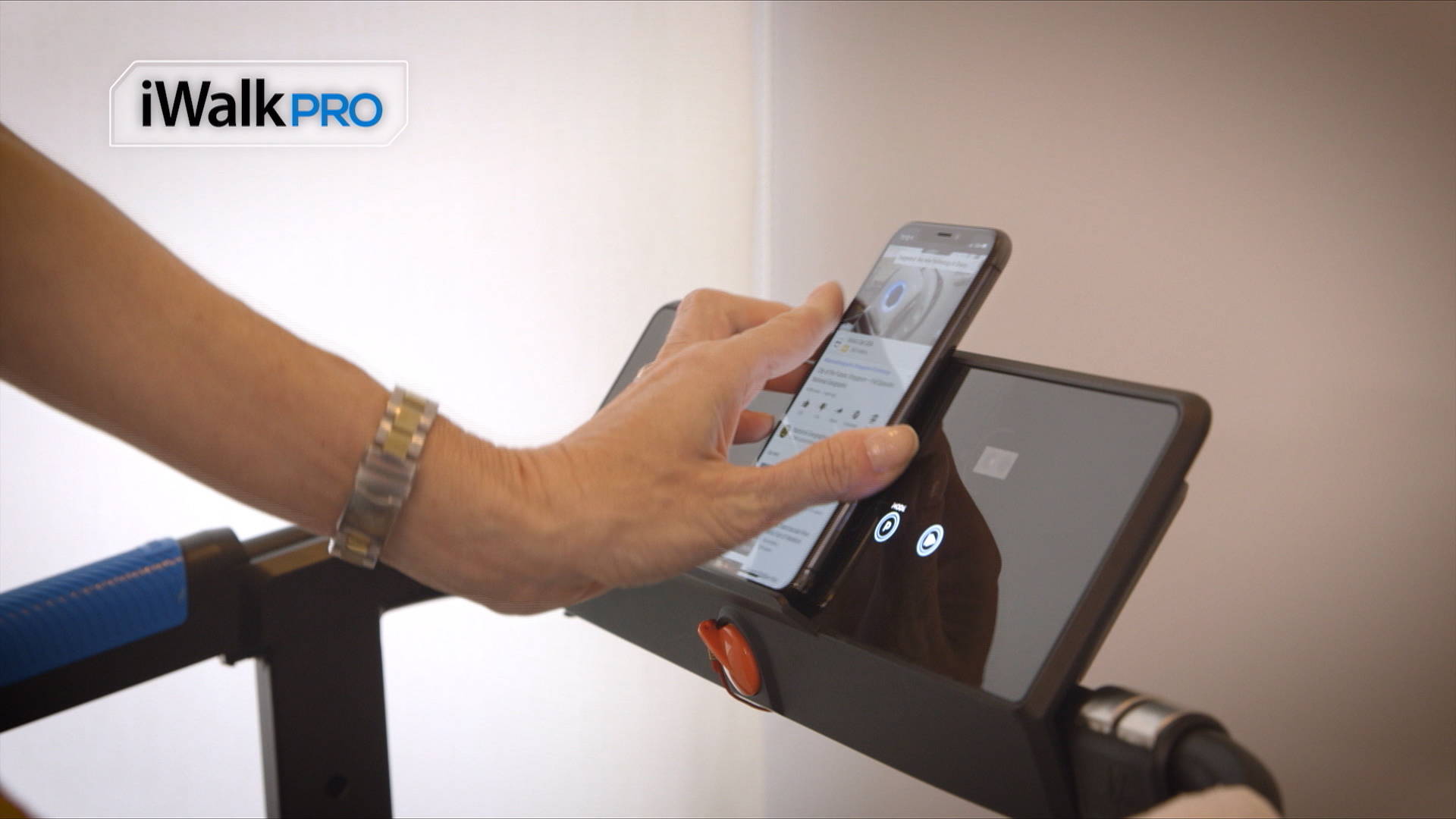 A New Way to Have Fun While You Work Out!
Multi-Media Device shelf with Stereo Hi-Fi Speaker System Watch Your Favourite TV Series, Sports or Movies while you Work Out.
Designed with Safety in Mind!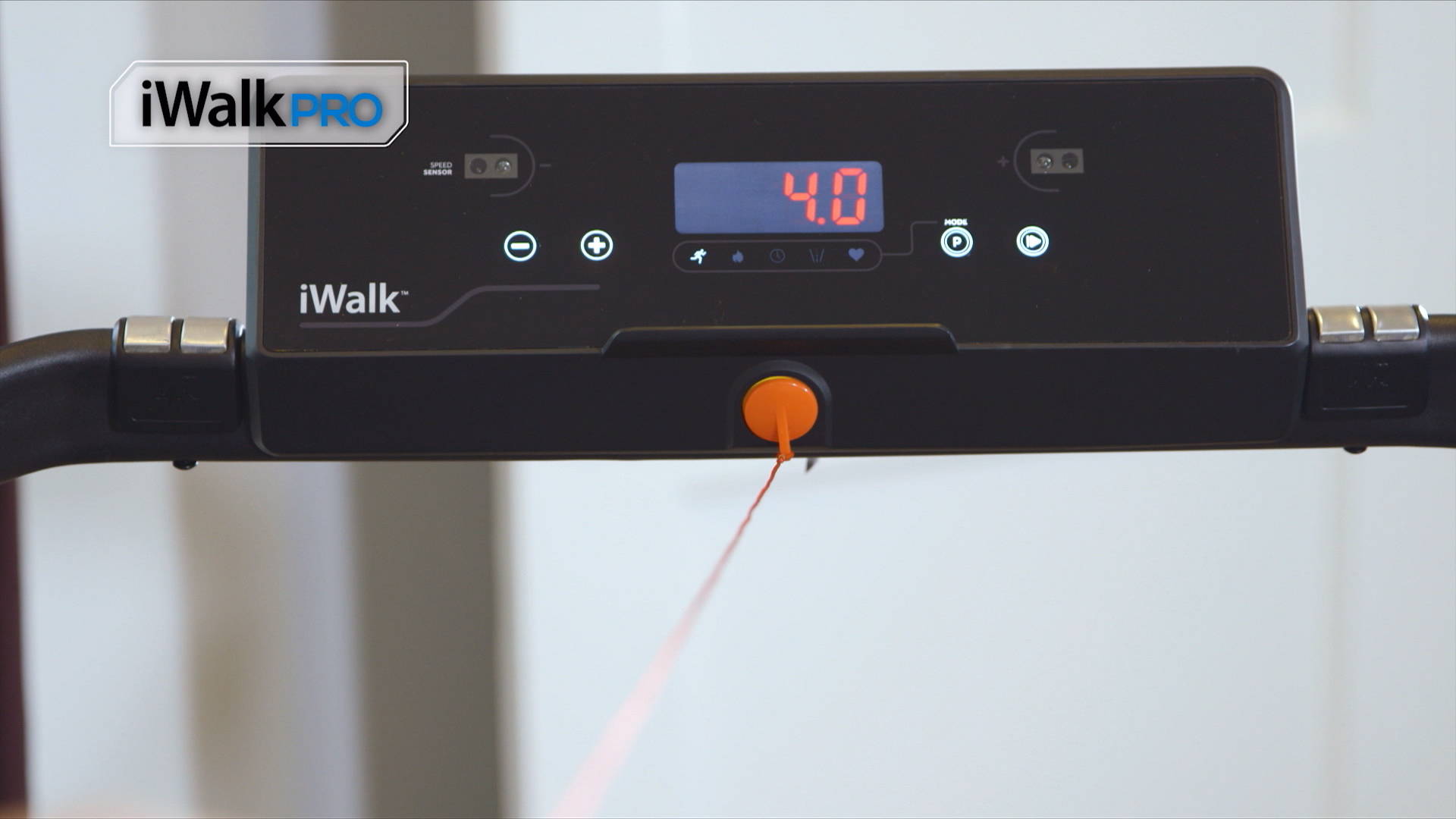 Magnetic Safety Clip and Heart Rate Monitor
Simply place your hands on the Sensors to monitor your heart rate. Comes with a Quick-Stop Magnetic Safety Clip which will Shut Down Your iWalk Pro if it gets Disconnected for Any Reason.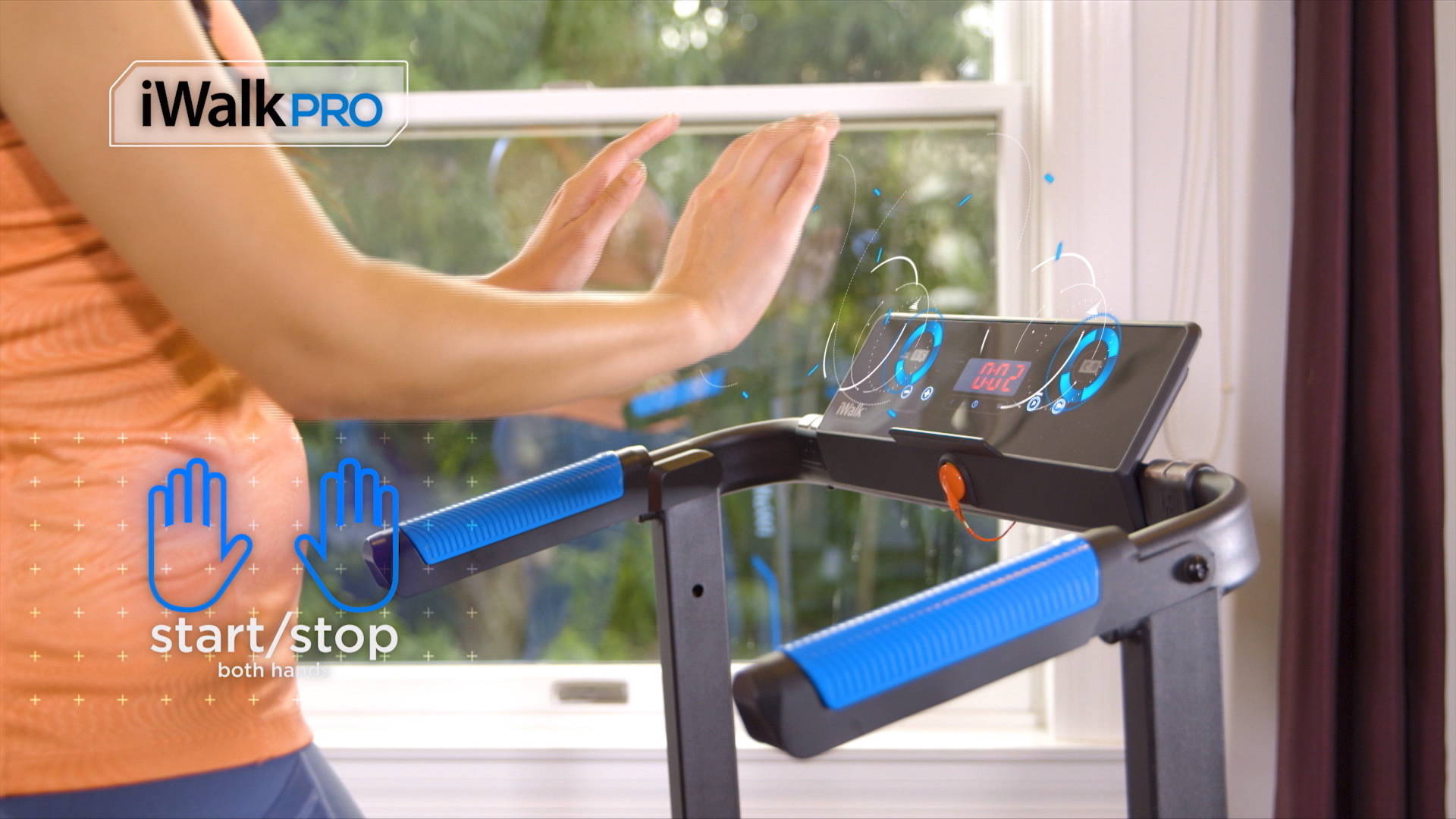 Smart Motion Sensor Controls
Start, Stop and Adjust the Speed of Your iWalk Pro without needing to touch the Control Panel.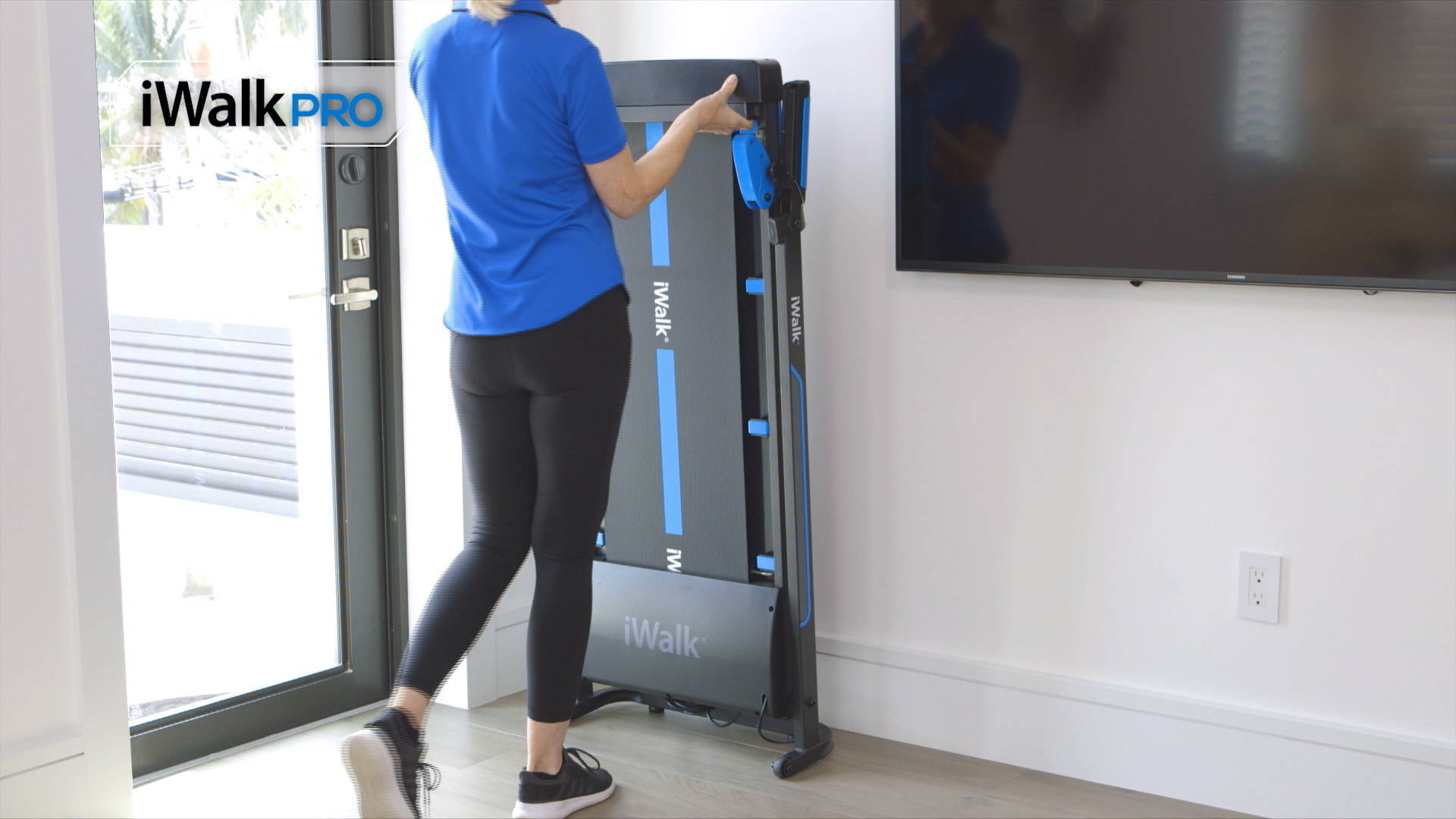 Quick & Easy to Store Away
Folds Up Quickly & Rolls Away for Easy Storage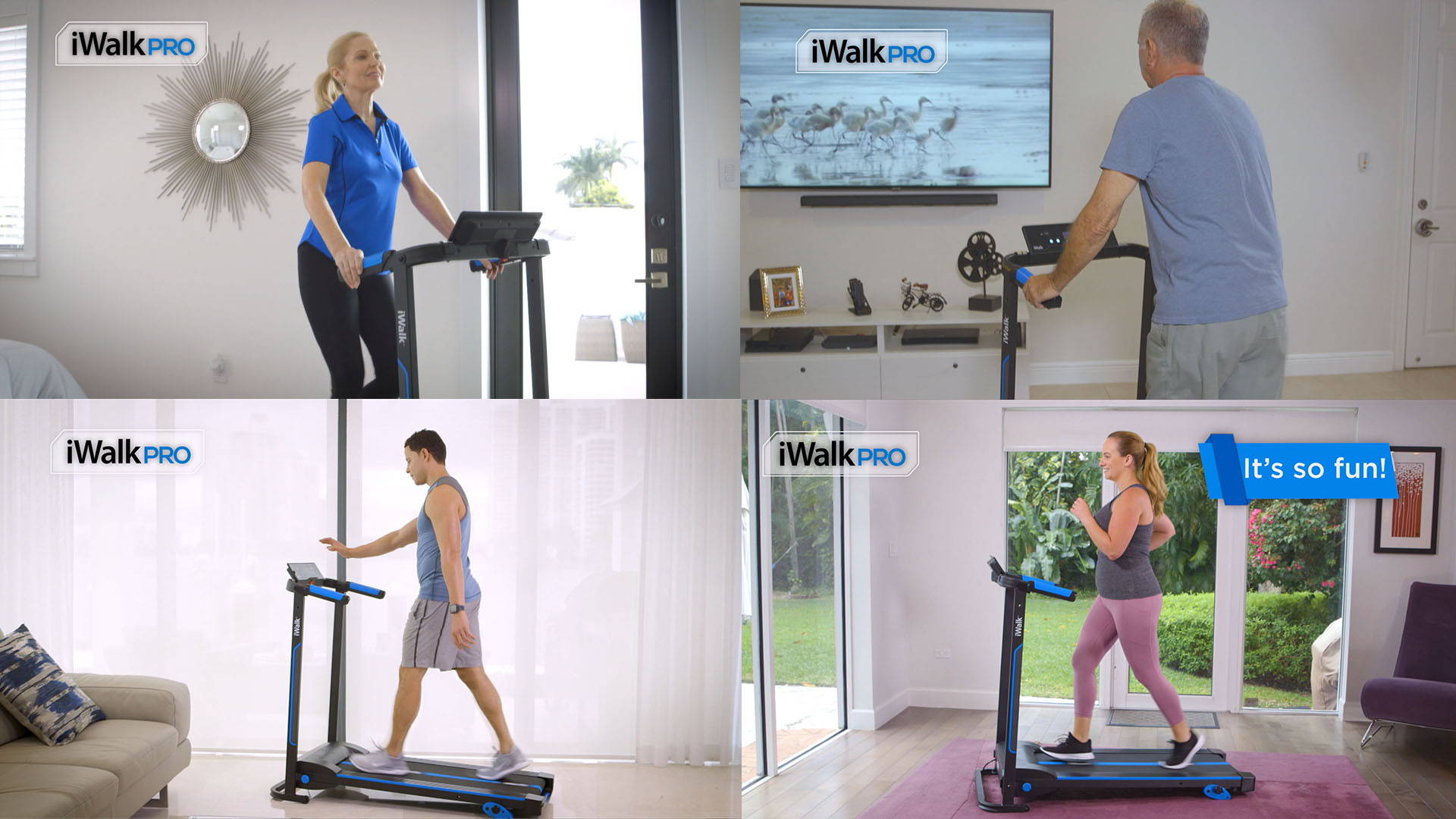 It's suitable for people of all ages and fitness levels to improve health and stay in shape.

"Really seeing the benefits of this awesome machine"
"Really good product"
Tracey M. Verified Reviewer

"IWALK"
"I love the I walk. I feel so much better for using it. My legs & back are heaps better & I am sleeping much better now."
30-Day Money Back Guarantee!
30-Day Hassle-Free, Money Back Guarantee! If you're not happy with your products for ANY reason, contact us within 30 Days for a full refund less the cost of processing and handling. See return policy for details.
Product Details
Product Dimensions: 138 x 62 x 115cm
Weight: 29kg
Power Source: Cord
Cord Length: 1 Metre
Product weight limit: 100kg
What's in the box
1x iWalk Pro Treadmill
1x Training Programme
1x Healthy Eating Plan
1x Emergency Safety Key
1x 3.5mm Cable for music
1x Allen Key
1x Lubricant Oil
Features & Benefits
Built in Computer - Tracks your time, speed, distance and calories burned
Security Key - Stops the treadmill in case of an emergency
Wheels - Easily able to move the iWalk Pro around
Entertainment System - With cable connectivity and built in speakers to play your favourite music
Foldable - Manually folded and easily stored
Heart Rate Monitor – Stay in the right zone to reach your Goals
Adjustable Incline – Increase your Workout rate without increasing pace